Watch
The first preview of our album recordings was for the magical cats of Valentijn in Driehuis. <3
  Willem (vrederick) came to visit 1/3 of Bird on the Wire last week in New York! A week full of beautiful sunny days in Central Park and the East River side in Williamsburg. Wondering around on Flea Markets, finding rare hiphop albums with coverart by Keith Haring and Basqiat. Fantastic performances by bands like Prince Rama (wouldn't know how to describe this magical experience trough space,...
Welnu,
De zomer kwam en daarna winter en ijs. En nu we denken het is tijd voor lente laat het nog wel aardig een beetje op zich wachten. Maar daar tekenen we niet voor, we hebben namelijk nieuws. Uit een zonnig, doch koud, Amerika. Amerka? New York? Even een paar maandjes terugspoelen. Met Sven in de band zijn we nummers gaan schrijven als een gek. Oude nummers werden vervangen door nieuwe, nieuwe...
Leonard in Amsterdam, Bird op Indiestad en...
Het werd weer eens tijd voor een Bird on the Wire update. Welnu, hier komt ie: Na alle tour dagen met onze vrienden van European Daughters en een waanzinnige afsluiting op Sonic Connections in de Brakke Grond werd het toch echt weer eens tijd aan nieuwe nummers te werken. Ik sloot mij een aantal dagen op in mijn kamer om te pingelen, pangelen, zingen en muzikaal te typen. Zo ontstonden er een...
Cowboy at Sea
Een tijdje geleden bevonden we ons in de kluis van een voormalige bank. Vergezeld door een dronken Engelsman, een super cute Vlaming en een paar jongens van Mixt Up bepakt met camera's en microfoons speelden wij het nummer Cowboy at Sea:
Our single on your recordplayer
Ze zijn er! Ze zijn gereleased, ge pre-ordered, geperst, gegooid, gevangen, geliefd, gemaakt en gewoon AF. We zijn er trots op en vinden ze prachtig geworden. Hierbij presenteer ik u onze museumsingles te verkrijgen op een 7".  Noise of a Quiet Man Le Petit Prince. Geen platenspeler? Haast je eens naar de winkel/markt! En als je daar geen zin in hebt, want ik besef ook dat het 2012...
Opweg en onderweg
Hieronder een klein verslagje in Lomo-foto's van onze afgelopen optredens. We gingen van de Vondelbunker naar Den Haag om onze weg te vervolgen naar Groningen. We speelden tussendoor nog even in het voorprogramma van St. Vincent (wat was ze goed!) en kwamen in Utrecht in een ondergronds gewelf terecht, waar we samen met Margarita een fijne show neerzette. Vondelbunker European...
Opening van de tour in de Vondelbunker
Dat was leuk! Brutus met slingers en mooie European Daughters en DJ Juju en Visuals, een waar feestje was het. Hieronder wat prachtige foto's (gemaakt door Kasper Vogelzang) en het echte Tourverslag deel 1 volgt..
This Friday!
Yesyes, this Friday (17-02) we play at the Vondelbunker! (Vondelpark, inside the bridge). It's the kickoff off our little tour avec European Daughters in this lovely place, part of Schijnheilig. So please come and have a listen, look and dance! Also this night: Dj JuJu spinning some lovely tunes. More tour dates:
The making of...Brutus the movie.
Hereby the making of our video for Noise of a Quiet Man. Early mornings and late nights with Brutus, the creature starring in our film.
Noise of a Quiet Man
Het nummer Noise of a Quiet Man werd gemaakt voor het schilderij 'Hendrik Werkman' van Jan Altink. Het nummer is onderdeel van een audiotour door de tentoonstelling 'Jan Altink. Iconen van het Groninger Land'. De tentoonstelling loopt nog tot 9 april 2012. Wij zullen op 24 maart optreden in het Groninger Museum, naar aanleiding van dit project. Voor dit nummer werd er...
Regen en thee
Op deze regenachtige donderdagmiddag wil ik het graag hebben over het fenomeen Bird on the wire en musea. Een fenomeen wat al enkele keren is voorgekomen. We speelden een tijd geleden op de Nachtsalon te Huis Marseille, waar onze nummers de foto's van Marrigje de Maar sierden. Even later werden we gevraagd als onderdeel van de Museumnacht. Allemaal leuk en aardig, maar we gaan nu nog een...
Museumnacht 2011
Photo by Dimer van Santen During Museumnacht 2011 we played at the 'Talent Show' in Foam Lab. It was a wonderfull evening including shows by the Skywalkers (if you love philicordas you will love them) and the beautiful Secret Love Parade. Songs were played by Freatbeat Jack and Johnny Gauloises and I made my debut as half of a Youtube DJ Duo. Will do that again soon, I hope. Rosa
Bonsoir tout le monde!
First I'd like to start with the fact we just heard the record of Adam Cohen and his voice is almost exactly the same as his father. This is confusing and weird if you ask me, but maybe that's just because I'm jealous. I (rosa) would love to have a deep voice like that in some songs we wrote. Anyways, that was not the reason I started writing tonight. I would like to update you...
September
After a long, beautiful summer with sea, bikes, sun, rain, festivals, edward sharpe, ireland, more rain, cocorosie, swimming, driving, warpaint and more, we finally started playing again! At the moment we are pretty busy writing new songs. We have got a lot of new dreams, plans, wishes and above all: gigs! So here is an updated list of what you can expect from us in September: 07-09-2011 Pakhuis...
Nachtsalon at Huis Marseille
Pictures by Kasper Vogelzang
Bird on the Wire 2.0
Bird on the Wire is updated! We had our first gig with our new guitarist Jasmine and had a photoshoot with Vrederick before. So come and visit our new band May 13 at Huis Marseille Amsterdam.
Songs are being rescued and new ones are being made; we've got a new guitarist! We are very very happy and will be performing again anytime soon. Still, we are looking for a Tuba player and/or second guitarist. Mail us on birdotw@gmail.com if interested. So listen a lot of Kurt Vile (playing in amsterdam May 16!), watch some Wes Anderson movies and make up your mind whether you like...
Beste Wereld,
Ja onze generatie wordt nu eenmaal beperkt door de talloze keuzes die te maken zijn. Netwerken is onze hoogste prioriteit en we profileren onszelf graag als individu, al voldoen we wel aan de kenmerken van onze ultieme held. Van vroeger of nu, van de toekomst en we groeien op en worden ouder. Al met al, Bird on the Wire vindt dat er wel even genoeg nagedacht en gepraat is en zoekt gewoon een...
Stukafest Utrecht, vanavond
Goede voornemens zijn er om te vergeten, verliezen en dan ineens weer te herrineren. Ik wilde meer tekenen en gezonder eten en meer schrijven en minder met mijn hoofd in de virtuele wereld van de computer verblijven. Ook wilde ik meer sporten en Gossip Girl inruilen voor een boek van Kathy Acker. Wat we in de diepste krochten van ons brein willen en vergeten is nu echter niet van belang. ...
La Ballade de Bird on the Wire a Paris
We're back from Paris. We had such a wonderfull time! As always there were lovely beautiful people, great musicians (we even played our last two shows with a trumpet player we just met; Zachery Zach the space cowboy), we did the usual paris stuff and were so happy! The first night we met a French madame, who spoke some dutch, and she decided to follow us. She made a lovely short movie of our...
Guitarist wanted
Are you interested in becoming guitarist in Bird on the Wire? We are looking for a second one as we collect them. Please send an email to birdotw@gmail.com. Now off to bed.
Sea of Love
Listen to Sea of Love by Cat Power. It is so beautiful and it will make your day, I promise. So we are preparing for our french trip, starting on Sunday. We will drive to Paris, see some old friends and play three days in a row. First at Oliver's place, a living room session, if you want to be here please contact us trough birdotw@gmail.com, monday we play at Espace B and tuesday we will...
An amazing night
Saturday night we played as support for Tennis in Paradiso. Maybe you already knew because we were talking about this for so long. We were really excited since we think they are a great band, and so they were. Happy songs, lovely tunes, nice dances, and they were so sweet! The best people, we hope one day we will be sailing along with them. (Yes touring in the States is still our #1 dream and the...
Like
http://3voor12.vpro.nl/artikelen/artikel/44321767 If there was a facebook button we would like Eindhoven.
Happy New Year!
Acoustic session
A few weeks (or months?) ago we did an acoustic session with 3voor12. It was quiet cold so everything is out of tune. Nevertheless a  beautiful location (somewhere underground at ndsm).
Tuba day
So today its Tuba day. Bird on the Wire finally found some-one who wanted to try to play a little tuba with their songs. We are so very excited! Also we are preparing our new songs for 2011. And plans for a video are still being brainstormed. Any thoughts on Bird on the Wire clips or do you also feel the need to try the Tuba with our songs? Mail to bird@birdonthewire.com. So preparing ourselves...
Donnie
Dear Don van Vliet, we will miss you. If only the thought that you were alive, probably somewhere in the desert, still making music while we listened to your music in our volvo tour wagon. The funny thing with Bird on the Wire is that we come from different backgrounds. We have Thijs, oldschool blues and rock n roll guitarist, listens mostly to old folky bluesguitarists who even inspired Johnny...
If you want it
Listening to War is over, writing songs and baking coockies and Kanel Bullar (after the Swedish recipe of our beloved Pipi Langkous friends). Best combination now Amsterdam is covered in snow.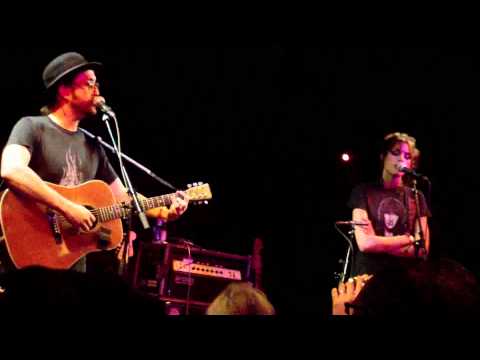 Playing on a boat and supporting Tennis!
Yes from now on we will start blogging on our website about gigs, tours, rap songs we wrote and other things in life. Currently we are making new songs, but the old ones are online for the first time! So for the biggest part of the world population they are practically new as well. You can find them on this website since myspace died a little. If you are eager to see us life: December 19 we will...
Our favorite DNA
Yesterday we played at our favourite place in Amsterdam again, de Nieuwe Anita as you can see by the wonderfull pictures posted. Thanks to Kasper Vogelzang. We had to improvise a little since we played behind the bar (as usual on a tuesday) and Nina played with half a drumkit. It was a very very nice gig, and with ignoring of some difficulties, a very nice evening. We played together with European...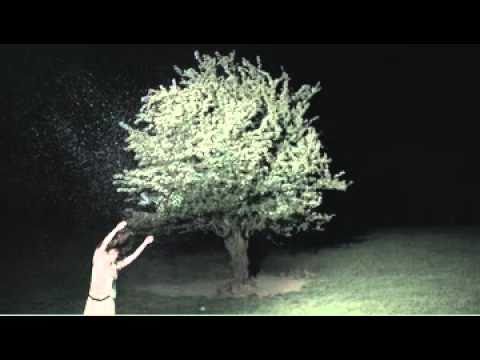 Website is almost finished!
Happiness
Basically this review below is about our own sound and the lovely nina birthdaygirl. Yes Eindhoven was the best. It was such a good show. I am still verry happy when I think of it: Bird on the Wire (Bullit) Dit is (weer) zo'n band dat echt een eigen sound heeft uitgevonden. Roosbeef meets Erlend Øye meets orgel. De band heeft goede voorbereidingen getroffen want er is zelfgemaakte (!) cake en...
Lightness of Being
Last night we played our last popronde gig. I think it was one of the best shows we played so far. It was Ninas birthday so we had cupcakes on the philicorda. We played at the nicest record store of Einhoven (called Bullit) so while playing my eyes couldnt stop looking trough the records. The sound was great and the audience was quiet and lovely, of all ages and just really nice: Afterwards we...
Geel Bruin Rood en Donker Groen
Lieve mysterieuze lezers, bloemen meisjes op blote voeten , mannen met de looks van MR. E, pistool liefhebbende pacifisten als William S. en stoere vrouwen met blousen en sigaretten. Ik wilde even zeggen dat we vanavond in Leiden optreden en morgen in Eindhoven. We hopen een paar van jullie snoezige gezichtjes te zien. Mocht je toch liever onder de wol blijven, voor de kachel een film blijven...
Een prins met een lange baard die op zee zoekt...
De demo is opgenomen! En wel bij de studio van Oskar Glasbergen. Als befaamd opnemer is hij van zijn slaapkamer (waar ik overigens twee andere demos heb opgenomen met hem voor andere projecten in tijden in het verre verleden) ge-upgrade naar een fantastische plek ik noord. We hadden de basis al en gisteren zijn er oehs en ahs toegevoegd aan de acht nummers die we opnamen. Kleine prinsen, cowboys...
Recordings
Two weeks ago we started recording at the studio of Oskar Glasbergen (known as drummer from ska band ROLF and rock n roll band Den Tex). We had a blast, there was a good atmosphere and everything went well. The sound was alright and we might even use the Tuba. November 9 we will finish the recordings and make it all into a fine demo. Last sunday we did a very intimate show at a studio in Utrecht....
Nieuwe Anita
Last night we played at the Nieuwe Anita. It was our second time and feels a bit like home. Not only because its 100 meters from my actual home, but also because this is where it all started. Our love for music, one of our first live gigs, the people we met who introduced us to eachother. To bad the gig was quiet hard. The sound was weird, the drumkit was really bad, Thijs' guitar was out...
Shows in Amsterdam and Utrecht
Tomorrow we play at the famous underground Nieuwe Anita: Hugo de grootplein, Amsterdam. This is a Subbacultcha! night so that means..noise (Happy Birthday), cocktails and…us! Be there or be a gigantic square. Other exciting news: Sunday we play in Utrecht. Its a live studio session, buy a ticket for 5 euros and find the cd in your bag when you are leaving. We play together with a Canadian...
Bird on the Wire samen met NewYX op popronde tour
Donderdag middag vertrok de Bird on the NewYX caravaan richting het verre noorden. De Engelse bus werd volgestouwd met instrumenten inhoud van de twee bands. Naast de bebaarde bestuurder Paul (die natuurlijk aan de verkeerde kant zat), was er nog plek voor twee. Dat betekende dat we met de vijf plekken in de nimmer vermoeide volvo wagon precies uitkwamen! Rosa reed de gebruikelijke weg naar...
Bird on the Wire 2.0
First of all, we will be performing three times this week. Tomorrow we play at the Billabong in Nijmegen, around 21.00hrs. Friday we will play at our lovely Nieuwe Anita as support for Happy Birthday. You don't want to miss this Subbacultcha! night with this great named band. And then there is sunday, we will be back in Utrecht for the fourth time..to do a quiet studio session. So we invite...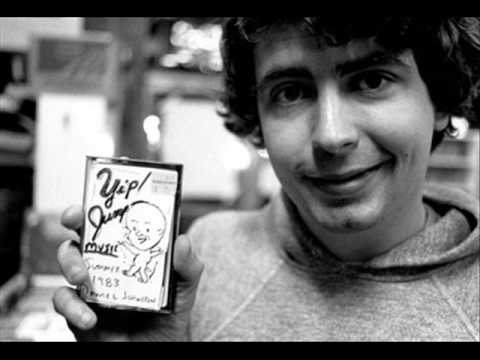 Gniffelen
Meisje in de tram: Oh my goddd 1 onvoldoende maar, lekkahhh Haar vriendin: Oh my god je bent echt me BF dat heb ik ook, errruugg Meisje: Ja erragg ik heb die onvoldoende voor Engels oh my godd waarom moet ik dat nou weer wetah Vriendin: ja errag man Meisje: ja alleen omdatik het woord rits nie wist erraag, daarom, daarom had ik a onvoldoendah Vriendin: oh my godd - Stilte - Vriendin: Wat is...
Getikt
Op het moment dat je je telefoon nummer geeft wanneer iemand om een nummer van Bird on the Wire vraagt, weet je dat je een beetje aan het doordraaien bent. Het zal waarschijnlijk alles te maken hebben met de wereld die een beetje aan het doordraaien is. Om even tot rust te komen raad ik u allen aan om met een kopje 'spicy' thee (te koop bij menig natuurwinkel) en een euroshopper...